Rum Old Fashioned
Rum Old Fashioned
Why have a standard old fashioned, when you can mix it up with a great, aged rum? Try this version with a different base, sugar, and bitters for a new twist on an iconic cocktail.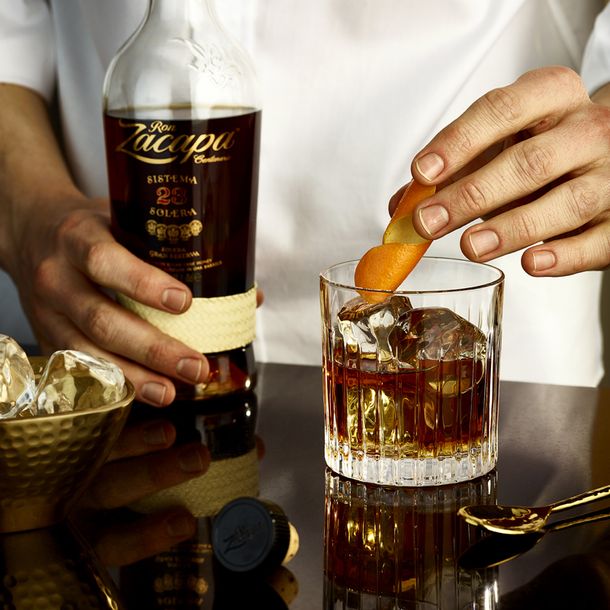 Ingredients
60mlZacapa 23 Rum

2dash(es)chocolate bitters

1cubebrown sugar

1handfulice

1twistgrapefruit
2.4 units of alcohol per serve
Equipment
Mixing glass

Short glass

Jigger

Stirrer

Strainer

Peeler
Method
Stir

Stir all ingredients in a mixing glass with ice until the glass is freezing cold.

Pour

Strain and pour into an Old Fashioned tumbler with fresh ice.

Peel

Use the peeler to make a strip of grapefruit.

Garnish

Twist the grapefruit peel and use it as a garnish.
rum

zacapa

chocolate

grapefruit

old fashioned