Hot Buttered Rum
Hot Buttered Rum
It's the heart-warming cocktail to serve at get-togethers during cooler seasons. Rich, comforting and delicious, Lauren Mote's rumbelievable drink will re-energise your guests before they head back home.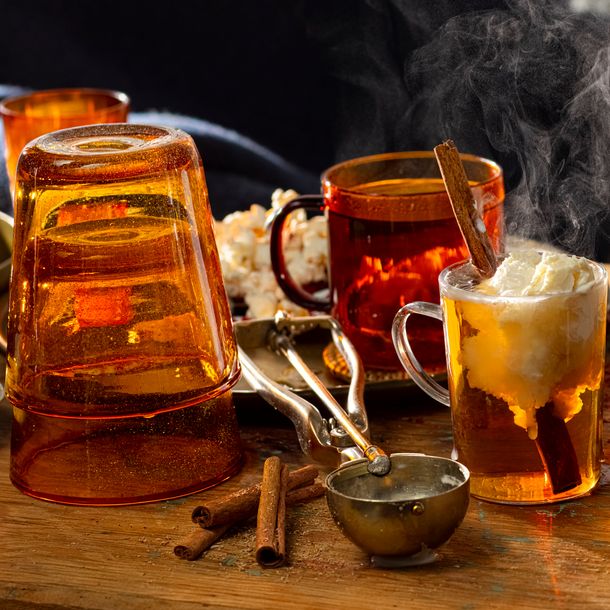 Ingredients
45mlDark rum

1barspoonUnsalted butter

30mlVanilla syrup*

2dashesAromatic bitters (optional)

120mlHot water

1Lemon peel
1.8 units of alcohol per serve
Equipment
1 x Irish coffee glass

1 x Streamer pitcher

1 x Pot
Method
Make vanilla syrup

*Vanilla syrup store-bought or add ½ vanilla bean, add to a pot with 500ml 1:1 simple syrup, bring to a simmer, and shut off the heat. Cover and allow to steep for 4 hours. Strain and use. Store in fridge, use within 7-10 days

Stir & Steam

Strain and pour into an Old Fashioned tumbler with fresh ice.

Garnish

Add to a glass and garnish with lemon peel.

Express the oils along the top of the cocktail, and then layer the peel across the top of the glass. Serve immediately.
rum

butter

vanilla

aromatic

winter cocktails

Christmas

nye celebrations

advanced