Gin Punch
Gin Punch
Take the delicious botanicals of London Dry Gin and build a fruit punch that makes the most of this premium spirit. The subtle grapefruit hints are heightened by an array of tasty fruit juices, making a lavish punch that's perfect for celebrating.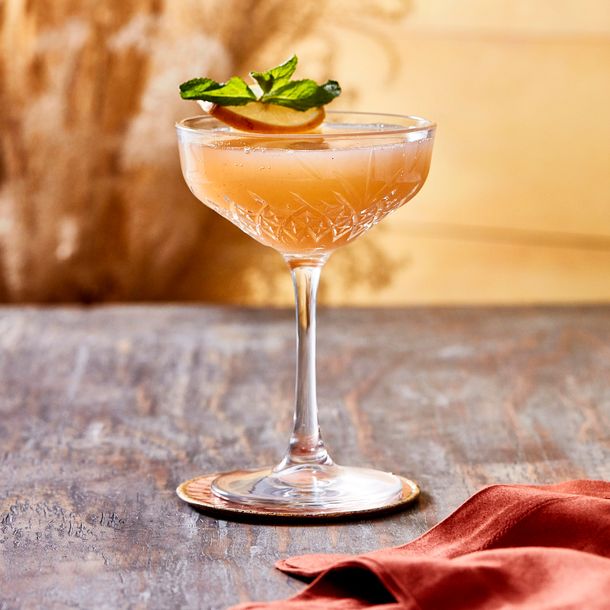 Ingredients
1bottlesLondon Dry Gin

350mlMaraschino Liqueur

500mlApricot Nectar

500mlOrange Juice

1literPineapple Juice

200mlLime Juice

100mlSugar Syrup

1750mlSparkling Wine

2piecesOrange

1piecesPineapple

4piecesApricot

2piecesLime

2piecesLemon
3 units of alcohol per serve
Equipment
1 x Highball glass

1 x Knife

1 x Bar Spoon

1 x Jigger

1 x Chopping Board

1 x Ice

1 x Punch Bowl
Method
Pour

Place selected fruits in a bowl.

With a sharp knife and cutting board, slice wedges from any combination of orange, lemon, lime and pineapple and place in a punch bowl.

Add 1.5 bottles London Dry Gin into the bowl. Add the remaining ingredients.

Mix

Using a jigger, measure 350ml maraschino liqueur, 500ml apricot nectar, 500ml orange juice, 1l pineapple juice, 200ml lime juice and 100ml sugar syrup into the bowl.

Adjust sweet–sour balance of citrus juice and liqueurs so that it is to your liking.

Place the punch bowl in the fridge for 2–3 hours to chill before serving.

Garnish

Using a ladle, scoop liquid and fruit into individual glasses, over ice cubes.

Top up with sparkling wine.

Grab a bite

Get some grub in before or while you're drinking – it slows alcohol absorption.

Drinks Calculator
gin

maraschino liqueur

apricot nectar

orange juice

pineapple juice

lime juice

sparkling wine

sugar syrup

orange

pineapple

apricot

lime

lemon

easy cocktails

punch cocktails

new year's cocktails

easy
When you're throwing a housewarming party, celebrating an anniversary or birthday, or just having a regular weekend gathering, you'll want drinks that are easy to make but tasty. Try simple twists on the classic serves or make a simple cocktail using our amazing recipes.
You can try a variety of our large selection of our suggested cocktail recipes for your parties below. These cocktails recipes are fit for any beginner mixing fruity cocktails for the first time and you can buy all the ingredients here. Also, give our advanced fruity cocktail recipes a try to get your party kick started.