Gin Martini
Gin Martini
Ah, the martini. A favourite drink for everyone from Frank Sinatra to James Bond (shaken, not stirred). Although various twists on the martini are popping up everywhere, nothing beats the classic.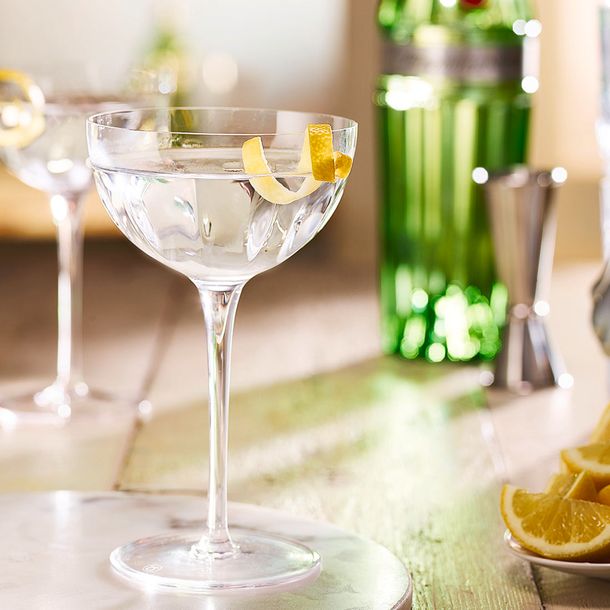 Ingredients
45mlGin

15mlDry vermouth

2eachOlives

1twistLemon

1dashOrange or aromatic bitters (optional)
2.4 units of alcohol per serve
Equipment
Handful of ice

Jigger

Mixing glass

Bar spoon
Method
Ice

Fill a mixing glass with ice cubes.

Pour

Using a jigger, measure out the gin and vermouth, and pour over the ice in the mixing glass.

Mix

Using a bar spoon, stir for 30 seconds. Hold back the ice and pour the cocktail into a chilled martini glass.

Garnish

Garnish with a lemon twist, olives, a dash of aromatic bitters - one or all three.
gin

olives

dry vermouth

lemon twist

aromatic bitters

martini cocktails

cocktail parties

easy cocktail recipes