Captain Morgan's Spiced Hot Toddy
Captain Morgan's Spiced Hot Toddy
When the temperature drops, nothing beats catching up over Lauren Mote's super special Hot Toddy cocktail with your nearest and dearest. This version is a spicy twist on the traditional recipe.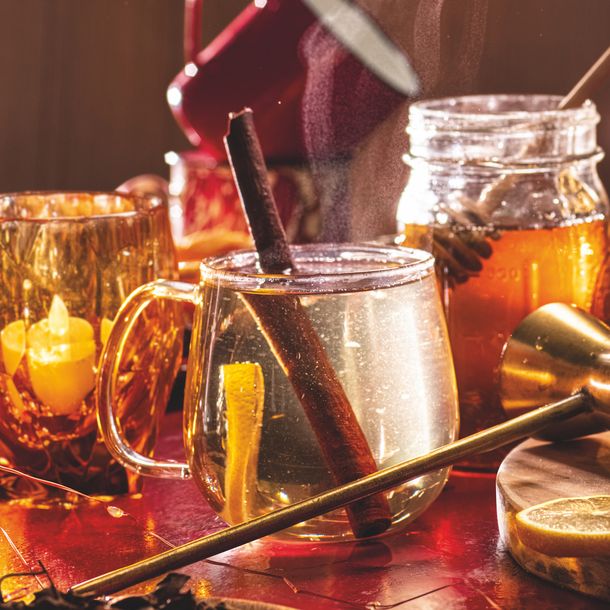 Ingredients
30mlFresh lemon juice

1tspHoney

100mlHot water

3Cloves

1Lemon slice

1Cinnamon stick
1.6 units of alcohol per serve
Equipment
Method
Mix

Add 40ml of Captain Morgan Original Spiced Gold, 30ml of lemon juice, and a teaspoon of honey to your favourite mug.

Sprinkle in 3 cloves, a slice of lemon and a cinnamon stick.

Stir

Pour 100ml of boiling water into the mug. Stir and enjoy hot.
rum

spiced rum

christmas

honey

seasonal cocktails

nye celebrations

house party

easy

winter