Masterclass
How to get creative with distilled gins in your cocktails
What is distilled gin?
Distilled gin is a gin that has been flavoured after distillation with a signature botanical. It's made with distilled gin, infused, and typically sweetened and coloured. And the possibilities to use them in cocktails are endless.
Here,
Pippa Guy, legendary mixologist,
shares her top 5 tips
on how you can get creative at home with distilled gins in your cocktails.
01.
Look to cookbooks for quick cocktail and dinner party canapé inspiration and pairings.
TIP: Try Gordon's Sicilian Lemon gin with a smoked salmon starter.
02.
Pair your cocktails with food that matches the origins of the gin.
TIP: Tanqueray Blackcurrant Royale is inspired by Charles Tanqueray's travels around France. It works as a beautiful digestif served alongside a cheese board at the end of a meal.
03.
Swap a 'flavoured' gin for a spirit that is in a classic cocktail.
TIP: Replace Tanqueray London dry gin in a Negroni with a Tanqueray Flor de Sevilla. The beautiful bitter sweet Seville orange notes of the gin lend itself perfectly to this cocktail.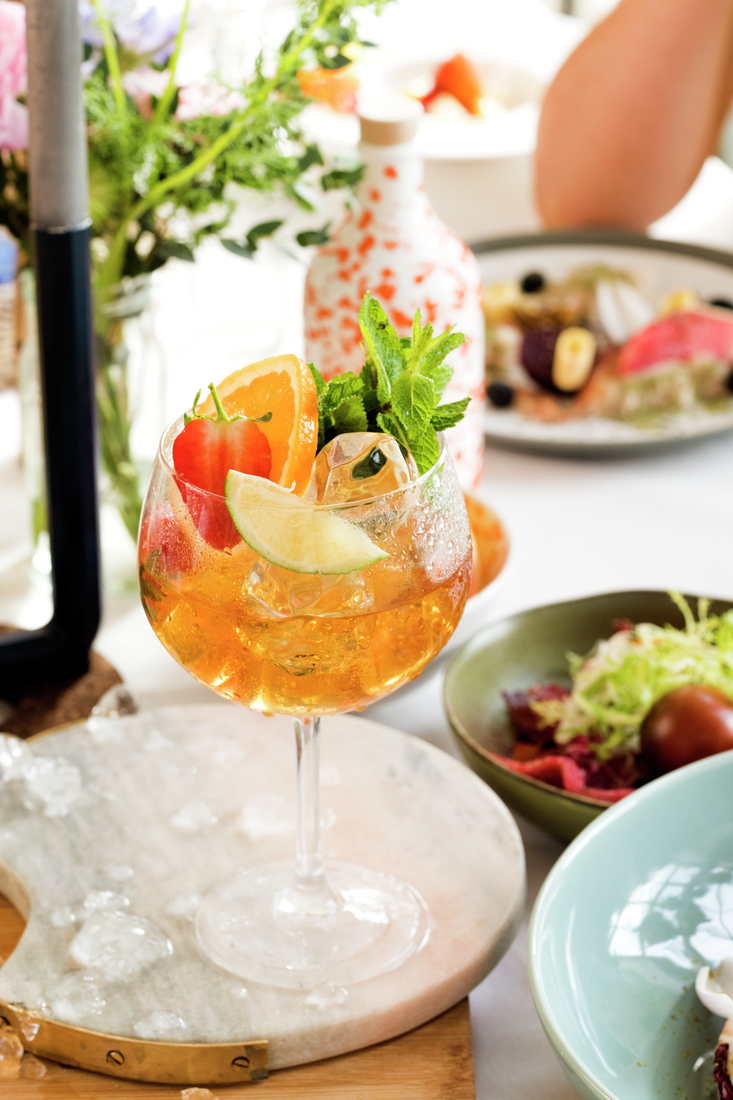 04.
Look at how you serve the drinks – if you have different flavours, why not create a rainbow of coloured drinks.
TIP: Multicoloured drinks always spice up the party and make a good conversation starter.
05.
Serve easy to sip blackberry gin fizz.
TIP: Add some fruity flavour to your cocktails with berries.