Villa Ascenti Rosa Gin 70Cl 5000289932127 300 2400 2400 02112020 1147 1 (2)
Villa Ascenti Rosa Gin, 70cl
70cl 41% A premium gin from Italy with a hint of ripe peaches.
Have it delivered on the day of the occasion.
Villa Ascenti Rosa Gin
Italian peaches and elderflower combine to make a smooth and complex gin.
A gin with the fruity flavour of Italian peaches
If you're looking for a premium gin with a twist, Villa Ascenti Rosa should be on your list. It comes in a beautiful bottle that makes you think of Italian summers and is crafted with 100% home-grown Italian ingredients: Moscato grapes, carefully selected Italian botanicals, ripe peaches, elderflower and apricots. The result is a smooth, creamy gin with complex fruity finish. Perfect for creating a G&T with a different vibe.
AROMA
A sweet, fruity perception to the nose with floral notes.
APPEARANCE
Absolutely clear and pure.
PALATE
Velvety smooth and creamy. Subtly sweet flavour.
FINISH
Complex, fruity finish.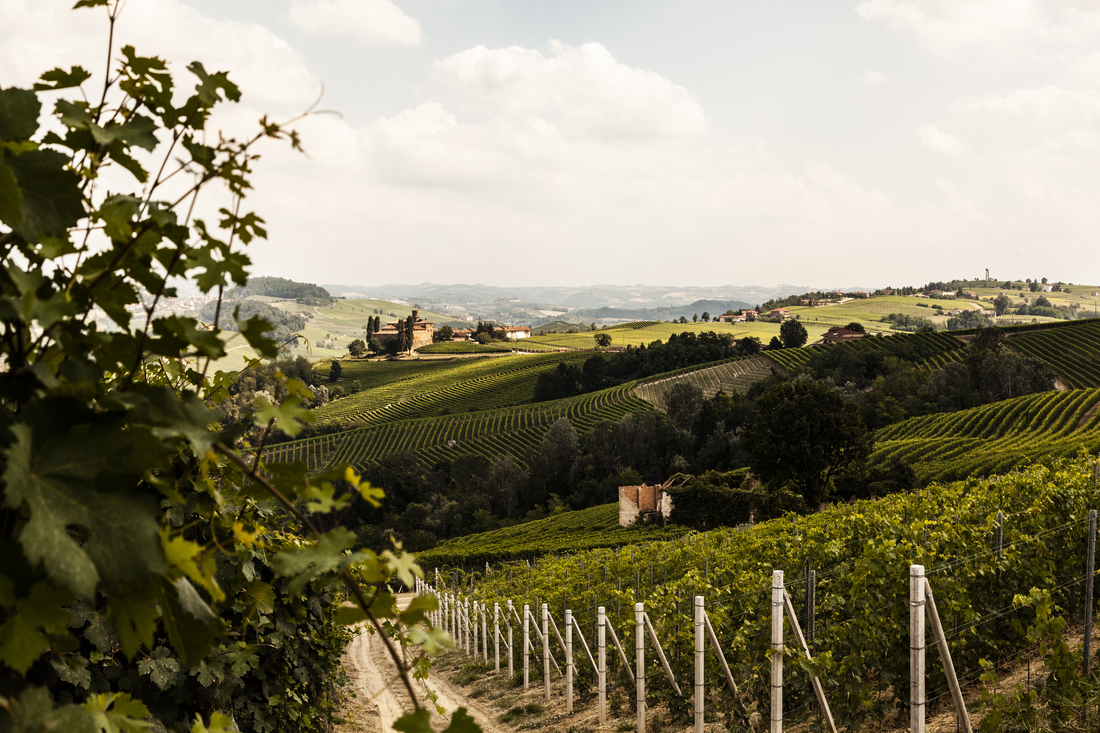 Your gift
You can choose a gift card, which we can add a message to – if the gift is going direct to the recipient –or we can leave it blank, so you can write yourself if the gift is being sent to you first.
SIGNATURE SERVE
Villa Ascenti Rosa and Tonic
Ingredients: 25ml Villa Ascenti Rosa Gin; 150ml chilled tonic water; a peach.
Method: fill a glass with ice. Add the Ascenti Rosa Gin, then top up with the tonic water. Garnish with a slice of the peach or add lemon zest. Alcohol units: 2.0
A bit of history
Villa Ascenti Gin, comes from the Distilleria Santa Vittoria, which nestles in the eastern Italian Marche region, south east of Florence. Recently, they've spent lot of money building a new distillery and they've refurbished their 1970s Frilli copper pot still. Steeped in Italian provenance, Villa Ascenti celebrates the excellence of the region in local ingredients and expertise.

Interesting facts
Lorenzo Rosso, the Master Distiller at Villa Ascenti, is a trained winemaker. As part of his role, he works closely with local farmers to select the finest ingredients to create Villa Ascenti Gin. Fresh Italian herbs are distilled within hours of harvest, to ensure they lock in the freshest taste. Moscato grapes (the Italian name for Muscat grapes) are local to the region and have sweet flavours of peach and orange blossom. They're harvested in August and September, when the fruit is at its best, before undergoing three distillations. During the final one, the grapes are infused with Tuscan juniper berries, which gives Villa Ascenti Gin its unique flavour.