Tanqueray Rangpur Gin 70cl
Tanqueray Rangpur Gin, 70 Cl
70cl  41.3% A zesty, refreshing gin with a citrus twist.
Have it delivered on the day of the occasion.
Tanqueray Rangpur Gin
A punchy citrus flavour that takes a gin and tonic to a new level.
A fruity, zesty tasting gin
This is a beautiful, easy-drinking gin with a citrus twist. First made in 2006 by adding Rangpur limes (an exotic citrus fruit from India) to Tanqueray London Dry Gin. Like London Dry, it's distilled four times to create a smooth taste and to allow the flavours to shine through
AROMA
A punchy citrus quality and mandarin oranges.
APPEARANCE
Crystal clear, as it's been distilled four times.
PALATE
Zesty lime balanced with the profile of Tanqueray London Dry
FINISH
Smooth finish with a hint of ginger and bay leaves.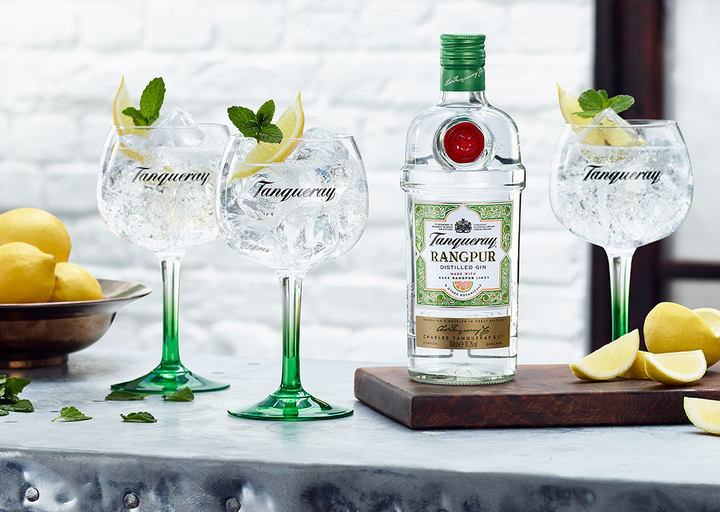 Your gift
If you know someone who's adventurous with their gins, this is the perfect gift. You can choose a gift card, which we can add a message to – if the gift is going direct to the recipient – or we can leave it blank, so you can write it yourself if the gift is being sent to you.
SIGNATURE SERVE
Tanqueray Rangpur Gin & Tonic

Style: A classic G&T with a hint of orange. Ingredients:50ml of Tanqueray Rangpur, 150ml of premium, fresh tonic water, slice of lime. Glass: A copa glass (balloon glass) or a tall highball glass. Method: Fill the glass with plenty of ice, then pour in the gin and top up with tonic and stir. Add the slice of lime to garnish.
Alcohol Unit 1.03
A bit of history
Charles Tanqueray created the world's finest London Dry Gin in 1830. It's made today to the same classic recipe. Every bottle carries a seal marking a symbol of quality and 190 years of distilling excellence.
Interesting facts
Tanqueray Rangpur Distilled Gin was first created in 2006 and is named after an exotic lime which originates from India. Although it's called a 'lime' it's actually a hybrid of a lemon and a mandarin orange. This gin blends Tanqueray's classic London Dry botanicals of juniper, coriander, angelica and liquorice and balances them with Rangpur limes, ginger and bay leaves."
Awards
Event: San Francisco World Spirits Competition.
Date: 2020
Award: Gold