088076185395 CIROC SUMMER CITRUS 750ML FRONT
CÎROC Summer Citrus Flavoured Vodka, 70cl
70cl 37.5%
Have it delivered on the day of the occasion.
CÎROC Summer Citrus Flavoured Vodka
Once a limited edition release, is now here to stay!
An exceptional taste experience
Crafted with vodka made from fine French grapes that lends a distinctive citrus taste – making it the perfect complement for a delicious citrus-flavoured vodka.
CÎROC Summer Citrus flavoured vodka, infused with the natural flavours of sun-kissed blood orange and zesty lime, is perfect for the hottest summer parties and elevated at-home celebration occasions.
The CÎROC Summer Citrus limited edition release last summer was so delicious that it had to make a come back - this time permanently!
APPEARANCE
Crystal clear and bright due to five times distillation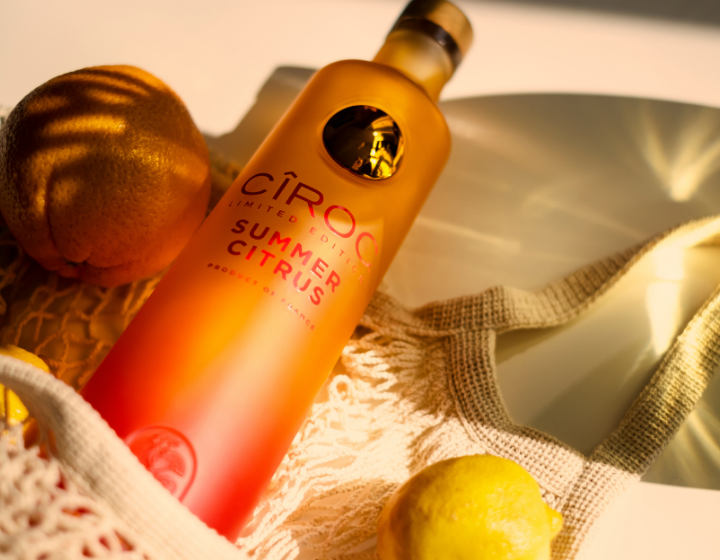 Perfect for any celebration
CÎROC is perfect for celebrating in the most sophisticated way, with an elegant touch of French glamour.
SIGNATURE SERVE
Citrus Spritz
50ml CÎROC Summer Citrus
100ml Soda Water
25ml Prosecco
Serve in a highball glass
Garnish with an orange wheel


A bit of history
Established in 2003 in the South of France, CÎROC Ultra-Premium Vodka is one of the only vodkas in the world made from fine French grapes, instead of using the typical grain. Its distillation process is inspired by over a century of wine-making expertise and craftsmanship which sets CÎROC apart from other vodkas and makes it a luscious, elegantly smooth, and sophisticated luxury vodka. The brand's tall slender bottles are embossed with a cockerel perched on a cluster of grapes to symbolise the Gaillac region, and its grape-growing heritage.