Captain Morgan White Rum 70Cl (No Box)
Captain Morgan White Rum, 70cl
70cl  37.5%
Have it delivered on the day of the occasion.
Captain Morgan White Rum
Created from the finest of Caribbean rums and has a crisp, clean and refreshing taste that is always worthy of the Captain's attention
An exceptional taste experience
Inspired by travels across the pristine waters of the Caribbean, Captain Morgan White Rum is as light and crisp as an unfurled sail.
Blended from the finest selection of Caribbean rums and distilled five times, it has a smooth, medium-bodied taste profile with a slight sweetness to it.
Captain Morgan White Rum offers endless versatility by forming the ideal base for an array of delicious tasting cocktails, no matter how simple or demanding.
Use Captain Morgan White Rum to make delicious Mojitos: mix mint, lime, sugar syrup and ice in a glass before adding Captain Morgan White Rum and Soda to serve up this classic rum cocktail.
Perfect to enjoy with your favourite crew mates!
Captain Morgan White Rum also mixes well with cola or lemonade, best served in a tankard over ice and a wedge of lime.
AROMA
Vanilla and mild molasses
PALATE
Mild caramel, a hint of coconut and banana
FINISH
Vanilla and black pepper spice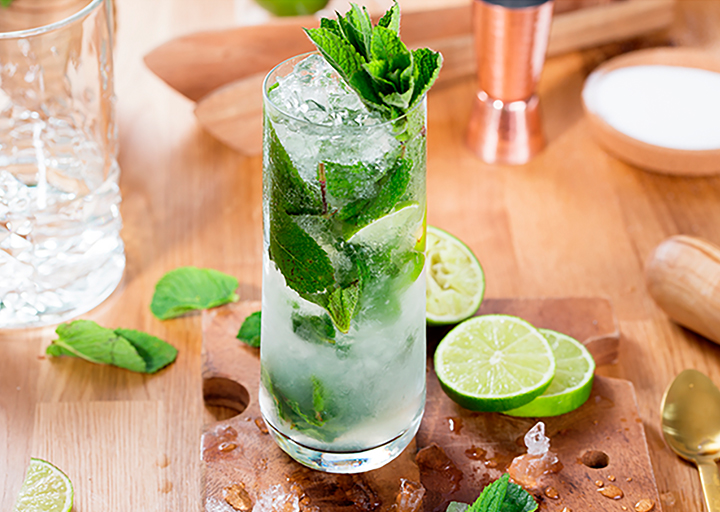 Your gift
The ideal gift for rum enthusiasts. It comes in an elegant gift box. You can choose a gift card, which we can add a message to – if the gift is going direct to the recipient – or we can leave it blank, so you can write it yourself if the gift is being sent to you.
SIGNATURE SERVE
Mojito
50 ml Captain Morgan White Rum
1 Mint sprig
7 Mint leaves
2 Wedges of lime
25 ml Sugar syrup
Top up Soda water

Alcohol unit: 1.9
A bit of history
Captain Morgan was a real-life person in the 17th century Jamaica whose colourful life was full of fun adventures with his crew. The spirit of Sir Henry Morgan lives on in his legendary rum drinks. Live Like the Captain!