Hosting at home
5 Crowd-pleasing rum cocktails to celebrate any occasion
You plan the party, we'll provide the recipes
Whether you're celebrating a special birthday, toasting to the happy couple or planning a games night at home, channel your mixologist with delicious rum cocktails that are sure to please your guests.
Global Cocktailian, Lauren Mote, shares her favourite rumcredible cocktails for every occasion in your calendar.
01.
Best for weddings celebrations
Hotel Nacional

Named after the famous Hotel Nacional in Havana, Cuba, this signature cocktail adapts the classic Daiquiri. It mixes pineapple, lime juice and apricot (or peach liqueur) for a cocktail that's smooth in taste and big on tropical flavour.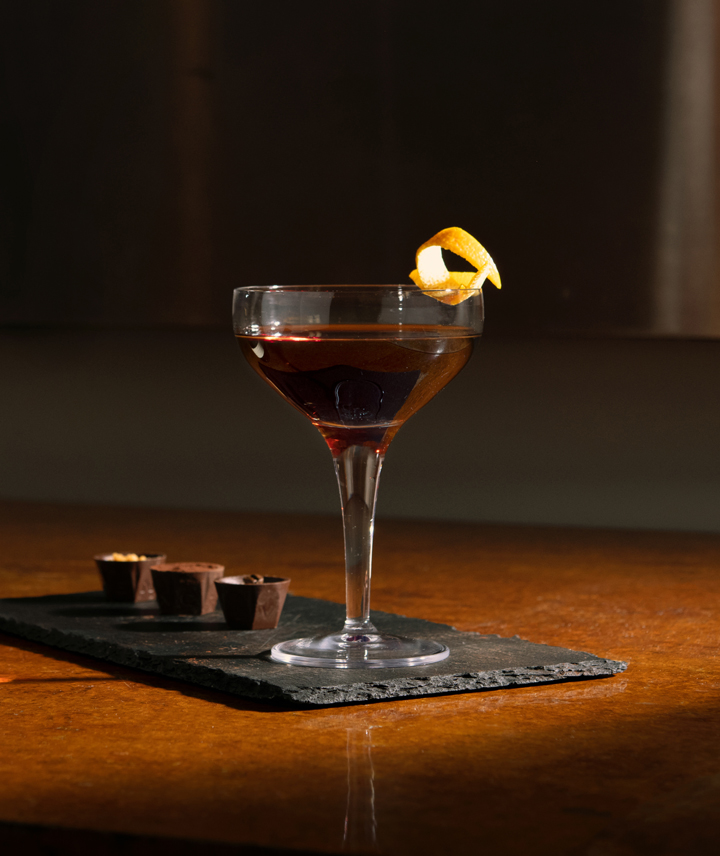 02.
Best for birthday celebrations
Rum Manhattan

Part spiced rum, part aged rum, this cocktail is a great way to add a little zing to a classic drink. 
03.
Best for Milestone Moments
Rum Sour

The most famous sour cocktails are the Margarita and the Whisky Sour, but the Rum Sour is a great contender.
The combination of rum with zesty citrus is something to look forward to. It's easy to make, easy to switch up (all types of rums are welcome) and easy to enjoy, making it an excellent drink for celebrating life's big, big moments with your favourite people.
04.
Best for Christmas Eggnog

The festive season isn't festive without Eggnog. Warming and delicious in equal measures, it's the most wonderful time of the year to serve your guests a glass of Eggnog.
05.
Best for Tiki Cocktail Parties
Winter Mai Tai
No tiki cocktail party is complete without a Mai Tai. And if you're hosting one during the colder seasons, Lauren's winterised Mai Tai will go down a storm with your guests.