Daiquiri Cocktail Bundle
1x Captain Morgan White Rum 70cl  1x MONIN Pure Cane Sugar Syrup 25cl
Have it delivered on the day of the occasion.
Daiquiri Cocktail Bundle
an exquisite choice for a home party
Ingredients
Everything you need (except the fruit!) to create amazing fruity Daiquiris at home!
Get creative and blend with ice and your choice of fruit or 30ml of fruit puree. Strawberry & Banana are huge favourites. A handful of fruit or half a banana per person is the perfect amount. Pour over ice & serve. Delicious!

Units of alcohol per serve:2

Step 1
Add all ingredients to a cocktail shaker
Step 2
Shake hard for 20-30 seconds
Step 3
Double strain into a coupette.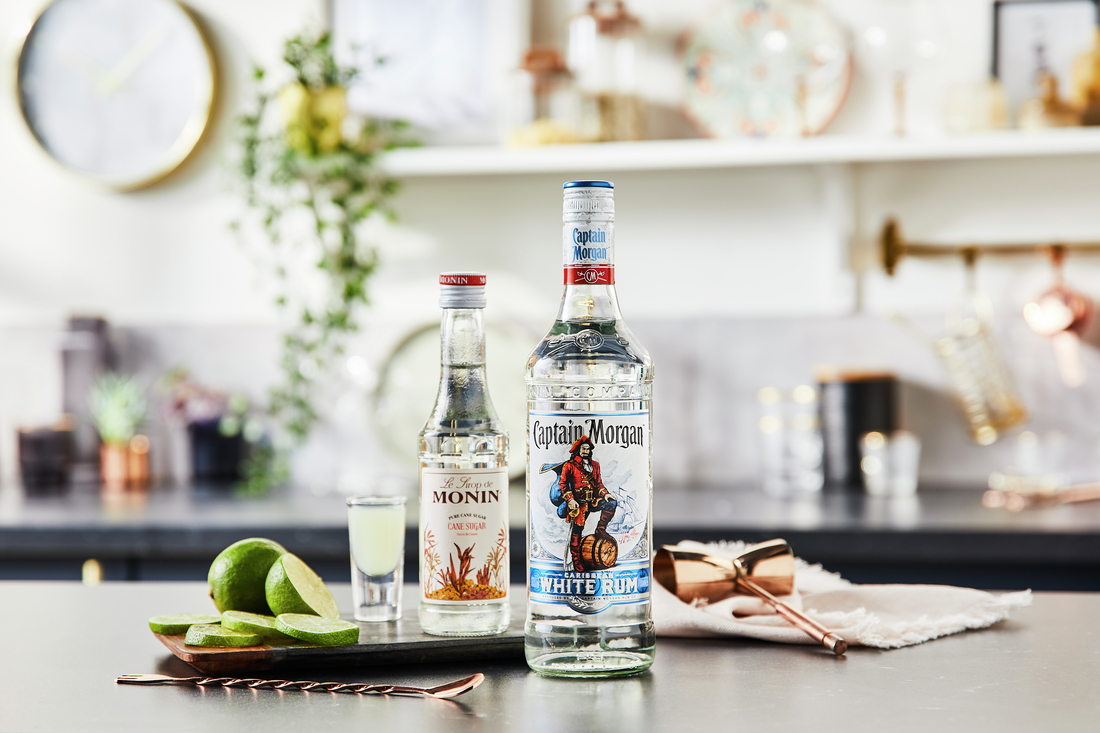 The Daiquiri Cocktail Bundle contains:
1x Captain Morgan White Rum 70cl
Captain Morgan White Rum offers endless versatility by forming the ideal base for an array of delicious tasting cocktails, no matter how simple or demanding.
1x Monin Sugar Cane Syrup
MONIN Sugar Cane Syrup is perfect for adding a little sweetness to lemonades, iced teas, coffees, cocktails and mocktails.